Southwinds Neighbourhood
Structure Plan
The Southwinds Neighbourhood Structure Plan will guide the development of approximately 155 acres of land within southwest Airdrie.
This website has been developed to share information and collect feedback on the proposed concept ahead of the City of Airdrie's planning approvals process.

The Southwinds Neghbourhood Structure Plan (NSP) is comprised of 155 acres within the Chinook Winds Community Area Structure Plan (CASP), bounded by 24 Street SW to the west, South Windsong to the east and the future Cobblestone community to the north.

Mattamy Homes, The City of Airdrie and Rocky View School District are co-owners of the land and have been working collaboratively to prepare a concept for the site. This website and corresponding engagement program is being sponsored and led by Mattamy Homes.
Process

As per the City's planning process, a Neighbourhood Structure Plan is required to provide the detailed planning policy to guide land use and future legal subdividing of a plan area. An NSP serves as a statutory document that provides the rationale and logic behind the design for future development.
Through the preparation of the NSP, it was determined that amendments to the Chinook Winds Community Area Structure Plan (CASP) are required to ensure Southwinds NSP area can be developed efficiently and meet the needs of future residents. A City of Airdrie recreation centre and Rocky View School District high school site are planned within the NSP area and were not included in the current version of the CASP.
Mattamy is pursuing an amendment to the Chinook Winds CASP concurrently with the Neighbourhood Structure Plan.
Vision
Southwinds will be a well-connected, destination focused community that compliments natural amenities and open space features with an attractive built form.
Southwinds will be a healthy, complete community with recreation at its centre. Its thoughtful integration of diverse land uses will help shape the new standard for community building in Airdrie.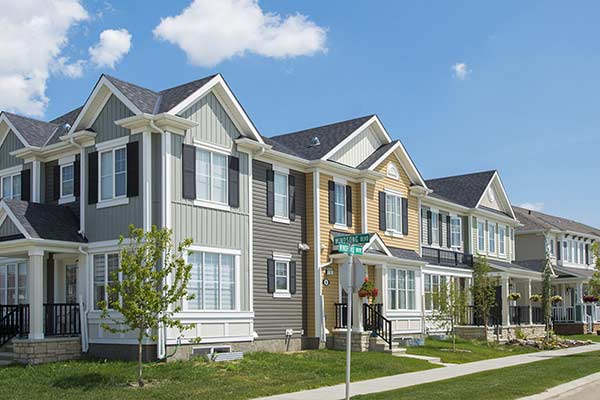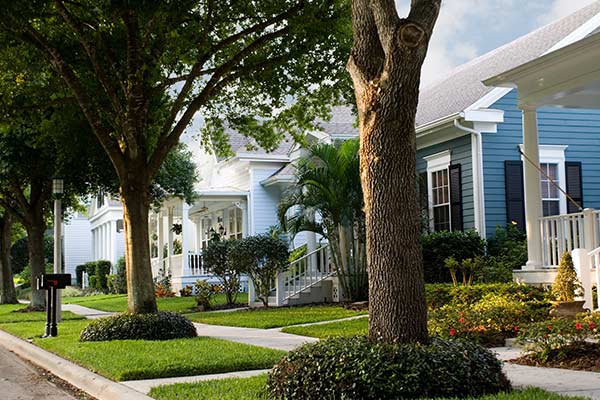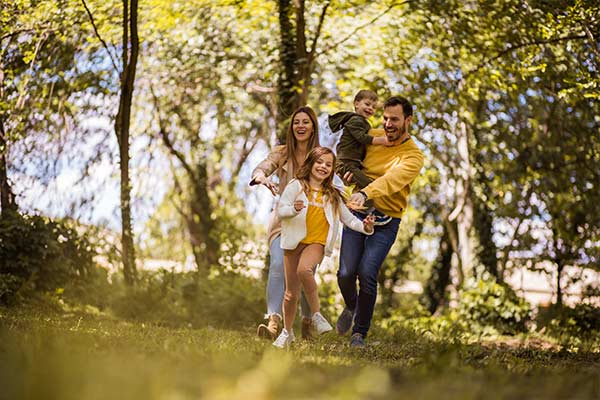 Provides a distinct and complete community including housing, a small commercial node, environmental reserve, parks, a storm pond, schools and recreation facilities

Provides a variety of housing option to offer various levels of affordability and size.

Promotes an active community lifestyle by providing on and off street pathways connecting to various parks, environmental reserves, commercial areas, the recreation center and the regional park to the north

Redevelops and integrates the land into its surrounding natural landscape

Enhances the ecological integrity of the land, prioritizing Dry Creek and the natural environment

Creates social interaction and a sense of community through a vibrant and unique neighbourhood node where a recreation centre, neighbourhood commercial, live-work and residential townhomes converge for a unique mixing of uses.

Efficiently utilizes existing infrastructure in a cost effective manner, in keeping with the City's growth management policies
Low Density Residential
These single family homes will be front loaded with attached single or double garages, currently planned to be a mix of 36', 38', 44' and 46' wide lots.
Medium Density Residential
Multiple types of medium density residential are being considered, including:

Attached townhomes, with attached single or double car garages in both laned and front drive models
A small node of live-work townhomes adjacent to the commercial site and recreation centre (contingent on the layout of the recreation and high school site).

Medium Density Residential (Laned)
Multi-Family Residential
Envisioned as a bungalow villa or similar style development conducive for 50+ and senior living. Alternatively, the site could serve as a low rise condo or apartment building.
Environmental Reserve (ER)
The Dry Creek area will be preserved and designated as an environmental reserve, with a regional pathway proposed within the ER.
Municipal Reserve (ER)
MR areas are located in strategic locations throughout the site to encourage easy pedestrian connectivity, and to provide open space and park spaces.
Municipal Reserve (Non-Credit)
Pathways are proposed to connect the residential areas to both joint use sites.
Recreation Centre and Highschool
The City of Airdrie recreation site and Rocky View Schools high school site makes up approximately 28% of the total plan area and will allow for a variety of recreational programming and educational services that will support the needs of the local and regional community. Details of this joint site have not been confirmed.
Commercial
A small neighbourhood commercial parcel to serve the needs of the immediate neighbourhood.
Urban Holdings (TBD)
Use to be determined at a later date
Get Involved
Mattamy Homes is committed to ensuring the public has access to timely information about the proposed Southwinds NSP. In April 2021, Mattamy held a virtual information session and provided an online survey to collect feedback on the project.
Submit a Question or Comment:
Tamille Beynon, Engagement Specialist  | B&A Planning Group
403-692-5234 or